A maritime content directory for this site:
The Confederate Naval Historical Society

When the Abandoned Shipwreck Act,

designed to protect sunken historic vessels from looters, was signed into law in 1988, it seemed to many in the maritime history community like it was effectively hot air. Vague wording and lack of real provisions for enforcement meant that looters continued to have a field day trashing what were often naval gravesites to make a quick buck on the burgeoning relics market. Things looked bleak, especially for Civil War vessels (CW reenacting was booming, relics were in high demand), and even more for Confederate Navy vessels because they were mainly the ones on the bottom, having lost the war. But all was changed by a single organization...

see more...
The "Sea Chest Program"

The variously-titled "Sailor's Sea Chest Program" has become a staple among both in-house demonstrations/exhibits and portable outreach programs for maritime museums and historical associations across America. A quick Google search turns up at least a dozen at any moment, which currently includes: Texas Seaport Museum, St. Augustine Lighthouse Museum, Sea Education Association, Maine Maritime Museum, The Mariners' Museum, Mystic Seaport Museum, San Diego Maritime Museum, U.S. Navy Museum, Columbia River Maritime Museum, New York State Historical Association, Mathews Maritime Museum, and the Cape Cod Maritime Museum. It is one of the easiest and cheapest museum features you can put together and it pays dividends both inside and outside, pleasing visitors on-site and extending the reach of the museum off-site at local schools and other community institutions.

Here how it began, and how to do it...
Music In The Confederate Navy
The Navy of the Confederate States Of America was only in existence for a little over four years and in toto numbered only about six thousand men (as compared, say, to the C.S. Army's 600,000), so tracing music and songs in this narrow window might seem like a near impossibility.

This particular search is compounded by the fact that Southerners tended to keep written records of their activities less voluminously than their cousins to the North, being members of a culture with a strong oral but limited written tradition.

In addition, much of the records that were kept during the war were destroyed in the devastation that marked its conclusion. Yet, a remarkable amount remains,

and here it is...
Life's Stormy Sea: Maritime Images In 19th Century Hymnody
Maritime images, metaphor, and subject materials have been a major part of popular and folk music throughout history, especially during the 17th, 18th, and 19th centuries when sea exploration and trans-oceanic conquest were changing the political and social structures of the world.

The exploits of ships and sailors were favorite topics for songwriters and poets throughout this period and especially toward the end of it, as the tall ships faded from everyday humdrum reality into the mists of surreal romanticism.

More...
A Chesapeake Sailor's Companion (CD listen)
A Chesapeake Sailor's Companion (CD notes)
The Starboard List (CD)
Classic Maritime Music (CD)
Seaman's Concertina Tutor (DVD)
Seaman's Fantasy (DVD)
A variety of sea music on CD and DVD, including the maritime musical history of the Chesapeake Bay commissioned by The Mariners' Museum, and a tutor for concertina to show you how to play it all on that most classic of sea instruments...
For those of us born into the modern era of mass media and recorded pop music, the sounds of the top hits of our day kindle strong memories of the events of our lives.
But what of earlier and simpler days before the rattle of Tin Pan Alley evolved into quadraphonic stereo? What songs rekindled memories of the birth struggles of a young nation for an aging George Washington or Thomas Jefferson? Or memories of mixing wenching with diplomacy for a greying, bespectacled Ben Franklin?
It turns out to have been much the same, as American revolutionaries may have been fighting the English, but they were also singing their latest hit songs, right off the boat...

and more...
The rest were recorded in Poland, in Warsaw and Gdansk (except for two in Liverpool, with Zawisza Czarny's performing crew), in partnership with Marek Siurawski, the original main spinner of the Polish

shanty movement,

still evolving and in full swing today…

more...
A little over a Jupiter cycle ago, during the 1992 Tall Ships Race, I had the privilege of serving as music/history instructor/performer and liaison officer aboard the 140-ft Polish staysail schooner

Zawisza Czarny

. Under the direction of Marek Siurawski (the father of the Polish shanty movement) her young performing crew sang and danced their way from Poland to America and back, and at the end of my stint with them on the return part of the voyage we recorded an album of their best numbers at Bob Buckle's 8-track studio in Wallasey. Despite their exhaustion from weeks of crossing the Atlantic and the excitement of the huge tall ship gathering on the Mersey, the crew managed a high-energy, four-hour session that documented the extraordinary musical performances of the voyage.

Hear them all...
Forty Days Aboard

Zawisza Czarny

-- A Journal
"July 8, 1992 (Wednesday), 5:14 PM EDT, Long Island Sound
-- Finally set up below in my bunk, which has been organized into a very comfortable mini-office. Off watch until midnight.

It has been two days of trying to get things sorted out and at last order is becoming established."
So begins a saga of sailing, performing, and navigating reaching heights of humor, public relations, and grog...

see more...
During the mid-1980s maritime music revival in
America
and
Western Europe
, a new and totally unique sound arrived on the scene from
Poland
that amazed audiences. It was embodied by the group Stare Dzwony, the leaders of a sea shanty movement in Poland that translated tradition songs of the sea into Polish and sung them with harmonies never before heard by Western audiences.
All seventeen cuts, with story ..
.













Escape Off Cape May...x3



Three times this sailor nearly perished in exactly the same place, first on a cruising sailboat, then a tall ship, and finally a daysailor...call them near-death accidents of fate or perhaps proof that, as the saying goes, "if you're born to hang, you'll never drown..."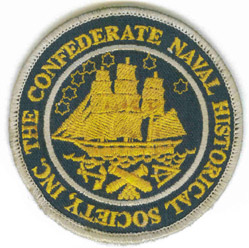 The CNHS saved the Confederate Navy, and some of the Union Navy, too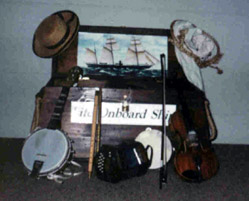 A sailor's sea chest is more than just a box, it's a world of history and education waiting to be opened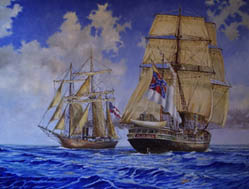 Southern warships were musical, indeed...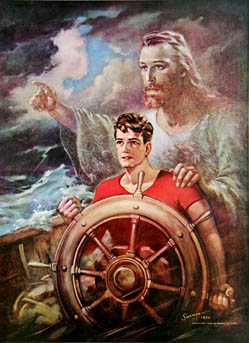 Maritime metaphors of Biblical proportions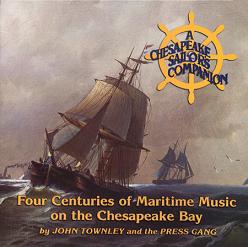 The Cheasapeake Bay teemed with music from lute songs, to shanties, to ragtime...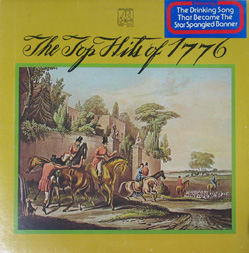 The revolting colonists were mostly singing the latest tunes from the enemy, including the eventual national anthem.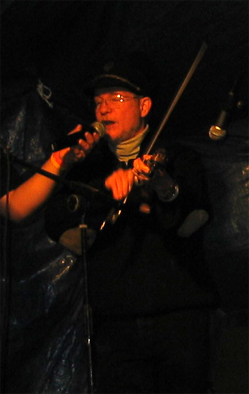 A boxful of sea songs recorded in England and Poland, from across the centuries and around the world.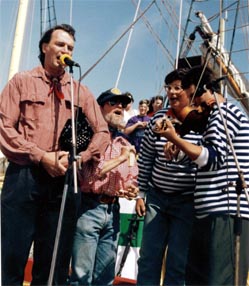 The legacy of a performing crew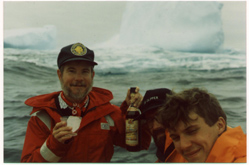 A forty-day saga with rum on iceberg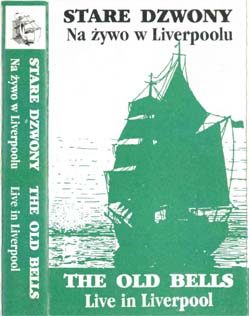 The first Western recording of the founders of Poland's "shanty movement"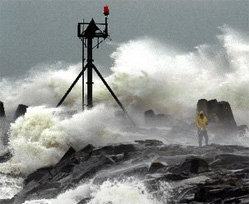 Cape May is no playground in a storm