You can preview lots of already-recorded songs, mostly maritime, on the music page, but here are some completely different, unreleased .mp3s for fun, in their entirety...CLICK ON THE TITLES to listen...plus, whole new set of studio recordings underway at link on bottom of page...



Home Is Where The Heart Is



This song became the title (and soundtrack) for Jessica Lange's first starring short film

Home Is Where The Heart Is

, an underground classic, featuring herself and male lead (and first husband) Paco Grande well before she made her Hollywood debut in a remake of

King Kong

. It was directed by Danny Seymour, who later disappeared on his sailboat in the Caribbean, probably hijacked and murdered by pirates. You can't make this stuff up - his boat surfaced in Guadaloupe in possession of a stranger who said he sold it to him, without papers. Danny has never been heard from since...

This recording is the original copyright demo for MCA, used for the soundtrack, and is all that remains of the crew, except for Jessica, of course...new version in link at bottom of page...



The Next Time Round



My theme song for many years, also recorded with The Apostolic Family at the same session as "Home Is Where Heart Is."



And six more...

all from early on, some higher fi than others, all otherwise unrecorded except for publishing purposes. Half are salvaged from old cassette tapes -- will be redoing them and adding others as more listenable new projects, see column right and at the bottom of this page, but for the moment, sometimes the worse the sound, the better the song...



The Dolphins

(JT) -- My son

Niall

loves these folks so much he once renamed himself after them...



Almost Done

(JT)-- Still looking for that bridge over troubled waters...



Maggie Dear

(JT)-- R.I.P. Maggie Stewart, you were the best...



On My Way

(JT)- Folkie philosophy, where's PP&M?...



Until Matthew Comes Again

(JT)-- Who's Matthew, anyway? The Gospel writer, my old roommate, the hurricane, something more...



From The

Beginning

(JT)- When life and love gets messed up the same way at every level, every time, who you gonna call?...along with a lot of mystic Masonic symbols, it's on the dollar bill...

New album underway!



As a result of the re-release of

The Family of Apostolic double album on Light in the Attic Records, a new set of equally-eclectic recordings is underway at Greene Vinyl Studios, currently in hiatus awaiting more mixing from original (and very busy) Apostolic engineer, double Grammy-winner John Kilgore...you can hear the ongoing, work-in-progress

couple-dozen

tracks here

...comments welcome...!



All songs © copyright John Townley 1971-2016, various publishers including MCA, CBS, EMI, Kama-Rippa, Epiphany, others...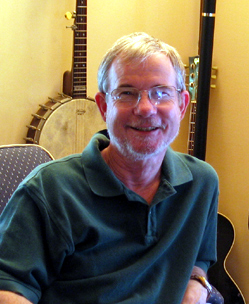 Home Projects:
Thanks to a modest little Fostex 8-track digital home recorder, here are some demos of original songs and lesser-known traditional tunes are in the works. The aim is to make available as many copyrighted JT original songs in rough but listenable form as possible, along with some pet arrangements of traditional pieces. Better studio efforts underway are at link on bottom left of this page.
So far:
Exiles (JT)-- An Irish-style original for a Polish flower...the rose and the magnolia...
There's Only You (JT)-- Sage advice before you step in any deeper...
A Tree Song (Kipling/Carey) -- 1906 words by Rudyard Kipling from Puck of Pook's Hill set to the 17th-century tune of "Salley In Our Alley" by Henry Carey somehow sound so 1970s...
A Carol (Kipling/Trad.) -- From Rewards and Fairies, tune adapted from "Adieu, Sweet Lovely Nancy"...
A Dream (Errera/JT) -- 92-year-old Mary Errera wrote her first lyric, needed a tune...recorded at Capture Sound...
The Anchor's Aweigh (JT) -- A song about the magnetic poles, literally and figuratively...
Land's End (JT) -- a song about where the land leaves off, with a truly mysterious story behind it...here are both song and story...
One Thing At A Time (JT)-- Easy does it, said mom...written for Charley Pride...
La Ley De Dios (JT) -- I spent my 1969 solar return in then Spanish-only Vera Cruz, not at Woodstock like everybody else. Here's the result...
Follow In Thy Footsteps (JT) -- Hymn written for friend and mentor Rev. Gary Davis...