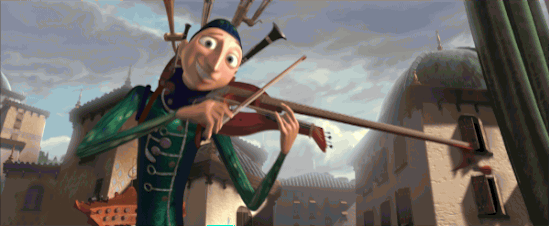 Mix progress: recordings at Greene Vinyl Studio 2014-16
...latest update 5/7/17

These provisional mixes, still being worked on esp. for track latency/delay problems, aren't quite at mastering volume level yet, are best played turned up a little louder to make them the same as most of what you hear on YouTube or elsewhere online...earliest set of original tracks without foot drums are marked "O", later slightly brighter and tighter ones with that original combination (see below) to start with marked "FD"...plus new, developing set of mixes by John Kilgore at John Kilgore Studios in NYC are marked "JK mix"...possible remix suggestions/corrections are in end brackets [ ]...
Engineer: Marc Greene, plus John Kilgore (on selected mixes)
Vocals, instrumentals, arrangements: John Townley
Alligator Man (Jimmy Newman, Floyd Chance) – Romping through the swamp... "O"
Always Companion (w/m ©John Townley, pub. by Buddha) -- Would be lost (sniff) without you..."FD", JK mix [slightly more guitar?] Earlier mix here...
Another Lifetime (w/m ©John Townley, pub. by EMI) -- Is this happening again, is it the beginning or the end?... "FD", JK mix Earlier mix here...
Cold Day (w/m ©John Townley, pub. by Buddha) -- With your head upon my pillow once again..."O", JK mix Earlier mix here...
Dance With Me (w/m ©John Townley, tune adapted trad. Turkish) -- ...cause in Saudi Arabia you can't drive my car..."FD"
Delia's Gone (version from Bahamian Blind Blake – Alphonso Higgs) – First song I learned on Nassau docks, at age eight..."FD", JK mix. Earlier mix here...
Dirty Dealin' Blues (w/m ©John Townley, new major key rewrite of Piedmont Blind Blake's (Arthur Phelps) "Dirty Feeling Blues") – Happy ragtime, love you mama..."FD" JK mix [10% faster, cut lead-in?] Earlier mix here...
Drunken Hearted Man (Robert Johnson, w. new major-key progression ©John Townley) – Perils of alcohol, and women..."O"
The Faithful Soldier (Words: attributed to John Le­land in Hymns and Songs of Praise, by Dr. Hitch­cock, 1874. Tune: the Watson Family) – The patient journey to the next land..."O"
Flisackowa Zona (trad. Polish Wisła River song, translations by Siurawski/Townley) – Misery on the river..."O" [add high clarinet counterpoint?]
Home Is Where The Heart Is (w/m ©John Townley, pub. by MCA) – Just look into your heart, you'll find a home..."FD" [5% faster, shorten, cut repeat?]
If You Haven't Any Hay (Skip James, extra lyrics by Townley) – Get on down that road..."FD", JK mix Earlier mix here...
The Little Things (w/m ©John Townley, pub. by MCA) – They remind me of you (and maybe Buddy Holly)..."FD"
Let The Mermaid Flirt With Me (Mississippi John Hurt) – Beats an expensive burial..."FD"
The Lowdown Run (w/m Copyright © John Townley 2014) – She'll do anything, with anyone..."FD", JK mix Earlier mix here... [shorten tail-off]
Morning (w/m ©John Townley pub. by Buddha) – Radiant rays, diurnal blessings..."FD"
New Cuckoo (lyrics ©JohnTownley, tune traditional Appalachian) – Aging sailor recalls, or maybe doesn't, quite..."FD"
Skin Game Blues (Peg Leg Howell) -- Better let your deal go down..."O"
Stealin' (Memphis Jug Band) – Back to my same old used to be..."FD"
This Life Belongs To Me (w/m ©John Townley, pub by EMI) – And not to you, not this time round..."FD"
Underground Lovesick Blues (w/m ©John Townley, pub. by MCA) – Sideline view from the back porch..."FD" [shorten, cut repeat?]
You Pass Me By (w/m ©John Townley, pub. by MCA) – If only you were listening, it might happen..."O" [pitch tweak 1st verse vocal]
The instruments:
Acoustic guitar: refinished 1987 Gibson Everly Brothers J-185
Electric guitar: 1968 Gibson ES330
Archtop acoustic/electric guitar: 2013 Ibanez AF71F
5-string Banjo: 1988 custom travel model, Isle of Wight Instruments, Virginia
Mandolin: 1918 Gibson A-4
Fiddle: 1920s German factory fiddle, Gdansk
Organ, piano, bells, some percussion – 1995 Yamaha PSR-15, Yamaha grand (at Kilgore Studios)
Harmonicas: Hohner and Seydel diatonics, Hohner Chromatic
Pennywhistles: 1980s Shaw C and D
Bones: homemade, from whole steer ribs
Dumbek: 2013 Pakistani metal 10"
Clarinets: G: 2013 Turkish Razaman Kor. Bb: 1945/68 Boosey and Hawkes Edgware hybrid, 1929 The Dictator Line (Cundy-Bettoney Boston Wonder stencil), 1928 silver-bell E. H. White Silver King, 1927 sterling-key Holton professional model, 1953 Boosey and Hawkes nickel silver Oxford.
Drums: Foot-operated kick and snare combo, 16" Pulse
Bass: Fender Squier Precision
-----------------------------------------------------------------------------------------------------------------------------------------